About Us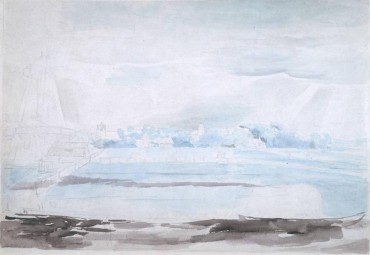 The Big Blake project is an umbrella project that operates under 4 different streams. The Big Blake trail, BBt, Big Blake arts BBa, Blake's Cottage and Golgonooza.
The Big Blake project was established by Rachel Searle who is now joined in Felpham by 6 fantastic professional enthusiasts! Hence, Blake 7. We are working hard in partnership with other local organisations to see Felpham and Bognor Regis take their rightful place in the nation. We forsee a hive of creativity, a restored identity and regeneration though a centre of imagination. We hope to create an appropriate celebration of Blake's legacy through a Big Blake Trail whose content will evolve through time although the route of course will be fixed. We aspire to a Blakean Renaissance, Beulah.
The Big Blake project is designed to celebrate the life and work of William Blake who lived in Felpham for 3 years in an exciting and relevant way. We want to use the arts and education to both beautify, inform and promote genuine regeneration. Our philosophy is inclusive, everybody matters and we want to work in partnership with Blake fans in London and beyond to who also aim to inspire in arts or science in Albion. Our particular focus is to beautify the open public spaces in and around Bognor Regis.
President - Tobias Churton
Executive Committee
Chair - Rachel Searle
Naomi Billingsley
Michael Da Costa
David Farnan
Simon Moatt
London Advisor - Niall McDevitt
With thanks to the Founding Blake 7
Rachel Searle
Will Harvey
Jackie Dowling
Michael Da Costa
Barney Dowling
Abby Wilkinson
Rachel Morris